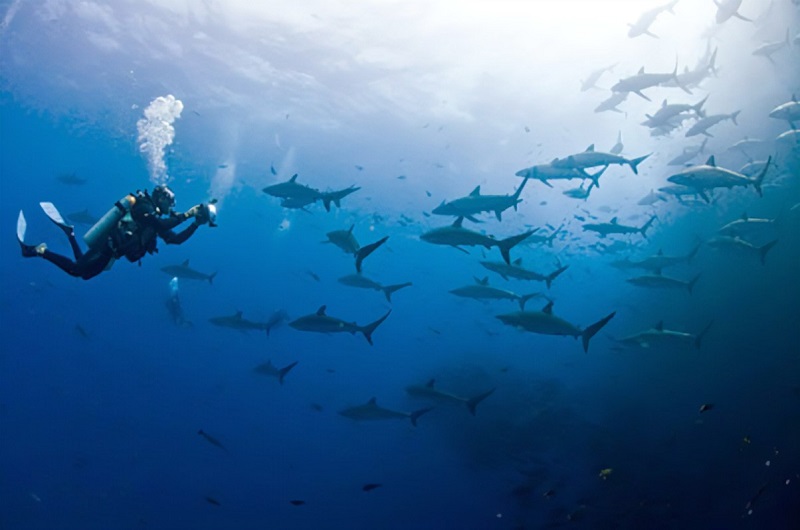 If you are a beginner to scuba diving in Maui, there are a few things you should know. Whether you are moving to the island or just visiting for a short time, following these tips can make your time diving more straightforward and entertaining.
It will also give you an excellent idea of what to expect before you fly to Hawaii for a scuba diving experience you can find nowhere else.
Best Time to Dive In Maui
If you're planning to scuba dive in Maui, whether by boat or shore, the best time to take advantage is between 10 am and 2 pm. You can expect the calmest water at this time, as well as great light.
Trade winds can start to come up around 11 AM, which makes entries and exits less smooth and boat rides more problematic due to the winds. The worst of the winds can be found in the summer, but this is also the best season for being above water, so consider your needs. Please check water temperature all year around.
Shore Diving Simplicity
Many divers choose to only dive from boats, but Maui is excellent for shore dives, as well. The sandy beaches are nice, and the entries are usually smooth. There are also gradual depth changes and most shore dives go no deeper than 40 feet.
This means you can spend a ton of time on the bottom enjoying the sights. Just remember that whether boat or shore driving, you are required to have a dive flag.
Enjoy the Marine Wildlife
No matter where you dive in Maui, you are likely to come upon the Hawaiian green sea turtle or "honu." You can often get pretty close and the more curious turtles might come up to you.
What you need to remember is that the species is threatened so avoid petting or touching the turtles. However, feel free to take photos and enjoy the experience, which you are likely to encounter nowhere else.
Nighttime Diving Fun
While it's harder to find a boat dive at night, shore dives can be a lot of fun. The wind has usually died down by that time and you may see creatures that weren't out and about during the day. Be aware that some parks have closed and locked gates at night, so you'll have to park outside and walk to get to the shore.
When you want the most impressive diving experience in Maui, In 2 Scuba Diving Maui Dive Co. has you covered, we have been nominated as the best Scuba diving company in Maui for years.