Get Open Water Certified In Maui
*Maui Open Water Scuba Diver Course Price $499.00
with eLearning $589.00
If you have done the Intro SCUBA Dive Course or Discover Maui Scuba Diving beginner dives. You are most likely HOOKED!!! The next step is the Open Water Diver SCUBA Course. This is the safe and fun way to begin exploring the underwater world. Within as little 3-4 days and a total of 4 dives, you can be trained as an open water diver! The Open Water Diver Certification is recognized world wide and and is good for a lifetime.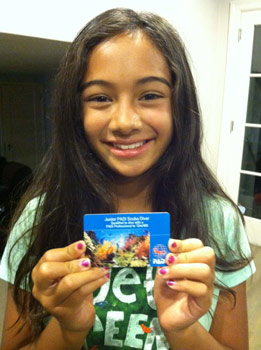 Your Open Water Diver course includes
Wet suit, Mask, Snorkel, Fins Buoyancy Control Device (BCD), Regulator, Academic Sessions, Confined Water and open Water Training Defined by Open Water Diver course standards. Each student is provided with the following: Open Water Diver, Manual Dive tables Open Water Diver Student Log book.
We recommend purchasing your Open Water Water Diver Manual and dive tables at your local dive shop, reading it and learn the dive tables before getting to Maui in order to save yourself some time studying for other fun stuff.
*PADI Registration & card processing fee $38.00