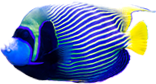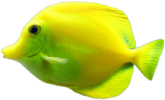 No Experience Needed, Try SCUBA DIVING IN MAUI!!!
The minimum age requirement to scuba dive is 12. Children are allowed to dive under the direct supervision of a Certified scuba instructor in Maui. The Introductory dive training course is designed for First Time & Beginner Divers. Student divers can use this course to achieve the Junior, or Open Water Diver Certification. Ask your instructor for more details.
After your first scuba training and dive, you can do our Shark, Turtle, Wreck dive! 
We don't need to go through the lesson again, just head out to the water and dive. Scuba Dive Without Certification in Maui with Us!!! We may allow 10-11 year old's at our discretion. But you may be asked to have them sign up for a private session for their safety.
Check Out
All The
Sea Turtles
on a second (repeat Intro) dive purchase only $109.00. Turtles are abundant here and we dive with them regularly. We see an average of 10- 20 turtles at this dive site on most days.
Beginners Intro Dive lesson Overview
Learn scuba diving in Maui with the best rated scuba company on the island. Families & groups of all experience levels can dive together. We offer scuba diving lessons for individuals, and our groups are always small. We offer great deals and have an excellent reputation in Maui, Kaanapali, and Lahaina for safe, fun and unforgettable scuba diving experiences.
What you will be taught in the class
You will learn pressure and altitude concerns, hand signals, equalizing pressure in ears, how the equipment works & how to use it,  clearing water out of mask, locating your regulator and clearing water from it, and much more. You MUST be a GOOD swimmer to do the beginner scuba lesson and dive.
To be absolutely clear, we teach beginner scuba divers not swimming lessons.
Dive with your certified friends & family
We have a few options for your intro scuba diving class. Certified divers can join in with their friends & family on your first beginner dive in Maui. GoPro camera rentals, or have us video your dive. We want to make your experience is memorable. We love teaching novices & beginner scuba divers in Maui learn the basics for their first dive. Private scuba lessons & tours, can be arranged. Use your first dive toward certification.  You may even get a chance to dive with turtles.
Maui Scuba for Beginners Turtle Dive