Scuba Diving near Kaanapali and Lahaina Maui
Scuba Dive Kaanapali near your hotel or Condo. The dive sites are only a 5 to 10 minute drive or walk from most of the hotels in the Kaanapali and Lahaina area. There are 3 main dive sites just outside your door that are close & great.
Airport beach, the most popular Kaanapali dive site. A great place for novice through intermediate divers, located on north Kaanapali beach. It is a reef dive that starts only 15 yards off the shore in shallow water and gradually gets deeper to about 50 feet.
Scuba Diving Kaanapali at Black Rock is another popular dive. It is located at the Sheraton Maui Resort Kaanapali. It is a shallow wall dive with a maximum 32″ depth.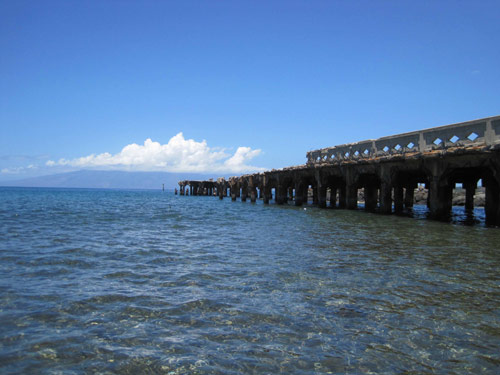 The Best Scuba diving near Kaanapali is at Mala Wharf in Lahaina. This is a fabulous dive located about 7 minutes south of Kaanapali near the north tip of Lahaina off Front Street. Beginner through expert scuba divers can enjoy the artificial reef that was once a concrete pier that collapsed in 1992 during hurricane Iniki. There is about 100 yards of an underwater playground for scuba divers to explore.
Navigate the Swim through's twists and turns Mala Wharf has. This location has about a 90% chance of seeing Green Sea Turtles. White Tip Reef sharks about 70% of the time. Lots of stuff going on at this dive.
Due to the distance we have to walk during entry and exits. Mala Wharf is great for certified divers & Intro divers that have already done a previous dive with us. Scuba Diving near Kaanapali and Lahaina is the best on Maui.
Kaanapali Scuba Diving is one of  the best things to do on west Maui. Don't miss out!
Dive with your family and friends even if they or you are not certified scuba divers.