Maui Beginner Scuba Diving Lessons.
That's our Specialty!!!
$99.00 Special
Located in Lahaina & Kaanapali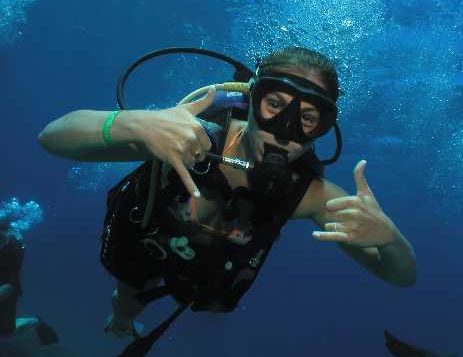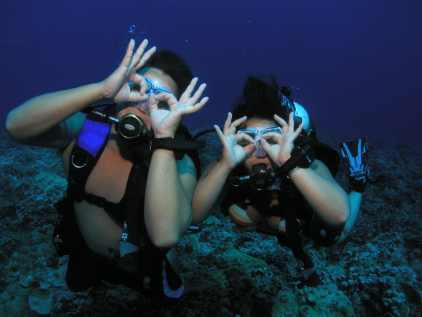 Beginners Introductory Scuba Course for first time divers
The Maui Beginner Scuba Diving Lesson is designed for children and adults that are not certified. You do not need any prior scuba diving experience for the Intro Scuba Diver Course for beginners. All participants need to be in relatively good medical condition, and MUST be able to swim. There are altitude limitations after the dive where you must stay beneath 1,000 for a period of 12-18 hours.
Enjoy the benefits of scuba diving in Maui without certification, and dive with the fish and Turtles over a beautiful reef.
Scuba lessons are offered daily near you in Kaanapali & Lahaina close to all the hotels and resorts near Kaanapali, Lahaina, Kahana, Kapalua, Napili. This is a short and SAFE scuba class that only requires a small amount of your time.
What to Expect
Scuba Diving for Beginners without certification is safe and easy. This course is the most popular scuba dive class in Maui. The maximum depth you can go to as a beginner scuba diver is 40 feet. You Do Not have to go to 40 feet,  but if you are comfortable, and it is safe for everyone , then you can. There is no need to go deep to see the beautiful coral and all the reef fish that are abundant off the shores of Lahaina, Kaanapali.
Like mentioned before, you MUST be a proficient swimmer! Be honest now, we get quite a lot of divers that tell us they are good swimmers but are NOT,  or cannot swim. This really makes for a bad experience for you and the others in the class. If you are not a GOOD swimmer. Then we can only do the beginner class for you in a private beginner scuba session to maximize your safety and fun. To be absolutely clear we teach beginner scuba diving lessons, not swimming lessons. You MUST be a good swimmer prior to taking Scuba Classes with us.
Unlike many others… We will go over ALL the safety skills and not proceed until everyone is completely ready for the  ocean. SAFETY, our prime concern!!!  No corners are cut  You'll get the PROPER training that is required.
Again, SAFETY is our prime concern for all beginner scuba diving lessons & Classes!!! There is a medical questionnaire that you must be able to answer NO on all questions. Otherwise you will need a Doctor to clear you to dive. Last but not least… You would not be able to go up in elevation above 1,000 feet for a period of 12-18  hours after scuba diving. So plan your itinerary around that.
Or