Experience the Wonders of the Underwater World
"Scuba diving shows the human mind what it is truly like to move around in a fully 3-dimensional world. A world that once your head sinks below the surface the thoughts of society vanish, and tranquility begins"
Scuba diving is an exciting & unforgettable way to experience the beauty of the underwater, here is a list of top scuba diving destinations in 2023 to dive for.
Are you ready to explore the depths of the ocean and discover all the wonders it has to offer?
Scuba diving is an exciting and unforgettable way to experience the beauty of the underwater world. However, with so many amazing scuba diving destinations around the world, it can be hard to choose where to go. That's why we've put together a list of the best scuba diving destinations in 2023.
From the crystal-clear waters of the Caribbean to the colorful reefs of the Pacific, these destinations offer something for every type of diver. So grab your gear and get ready to dive into adventure!
The Best Scuba Diving Destinations in 2023
Looking for the ultimate diving adventure in 2023? These destinations offer some of the best scuba diving experiences in the world. So, let's get started!
Maui, Hawaii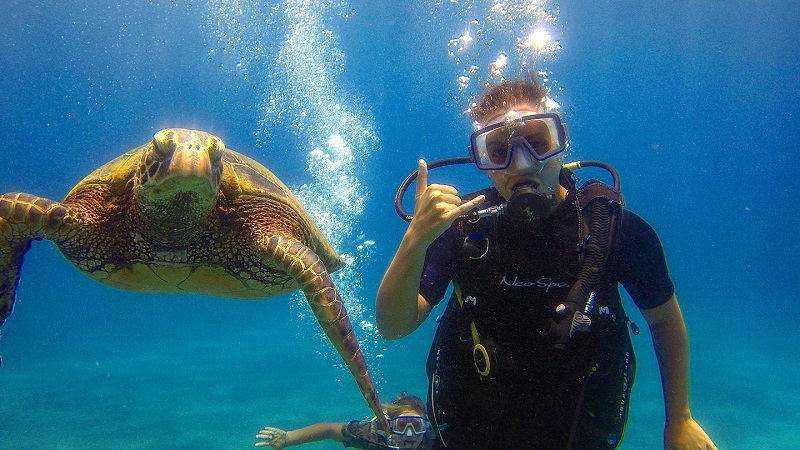 Maui is a top scuba diving destination for many reasons. Located in the Hawaiian Islands, this tropical paradise is home to various marine life and diverse underwater ecosystems. The crystal-clear waters of Maui offer excellent visibility, making it easy to spot colorful fish, sea turtles, dolphins, and even whales during certain times of the year.
One of the most popular diving spots in Maui is the Mala Wharf wreckage, which is home to a variety of sharks, including hammerheads and Galapagos sharks. This wreck is a popular spot for experienced divers, as it offers the chance to dive with these majestic creatures in a controlled and safe environment, with no cage required.
Palau, Micronesia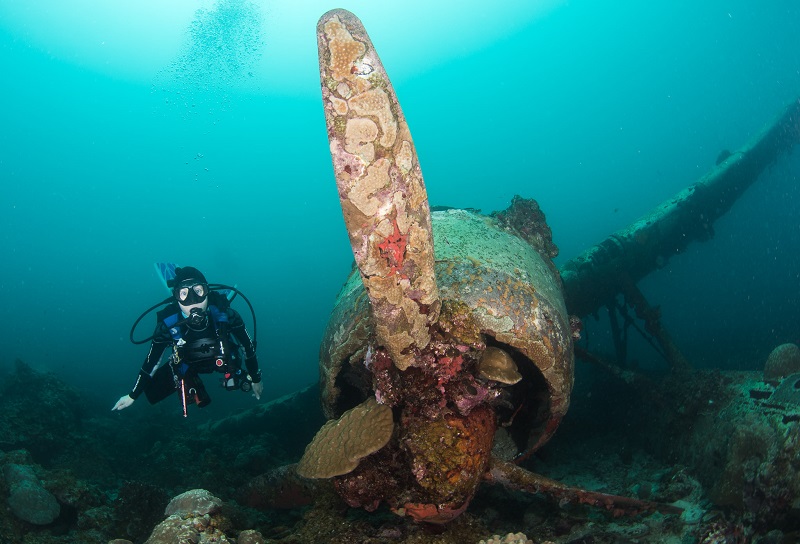 Palau is known for its beautiful "rock islands," which are a collection of rounded, leaf-covered islands that appear to float on the surface of the water. These islands are home to many secluded sandy beaches, perfect for a peaceful picnic or an adventurous overnight stay.
Yet, Palau is also a popular destination for scuba diving, with some of the best dive sites in the world. Blue Corner is a top choice for its concentration of marine life, and Ngemelis Wall, also known as the Great Falls, was considered one of the best dive sites in the world by Jacques Cousteau. Throughout Micronesia, divers can encounter a diverse array of marine life, including colorful corals, anemones, sponges, crustaceans, manta rays, and fish.
Coco Island, Costa Rica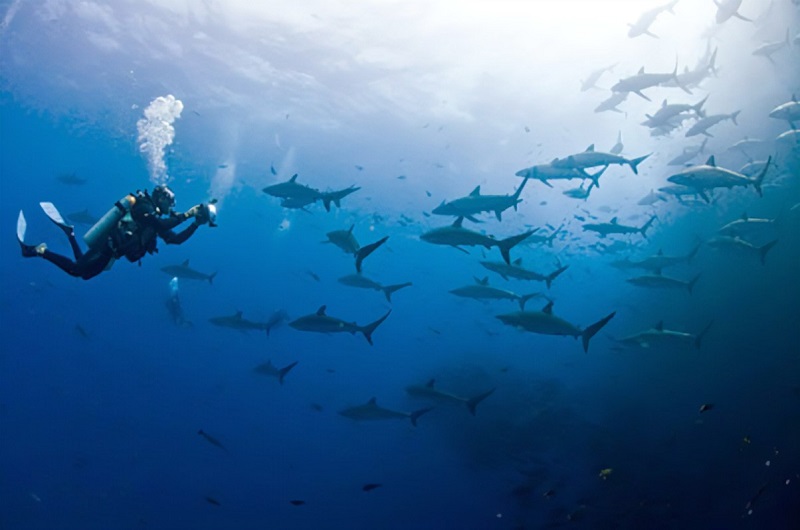 Coco Island, located off the coast of Costa Rica, is another top destination for scuba diving. Its crystal-clear waters and diverse marine life make it a must-visit for diving enthusiasts. Coco Island is known for its abundance of hammerhead sharks, as well as other species such as Hawaiian salmon, milkfish, and parrotfish.
Diving expeditions to Coco Island are a unique and exciting adventure, but they require a bit of planning. The island has no hotels or dive bases, so divers must spend the night on a ship and bring all necessary diving equipment. This means that diving at Coco Island is best suited for experienced divers who are comfortable with overnight travel and self-sufficient diving.
Oahu, Hawaii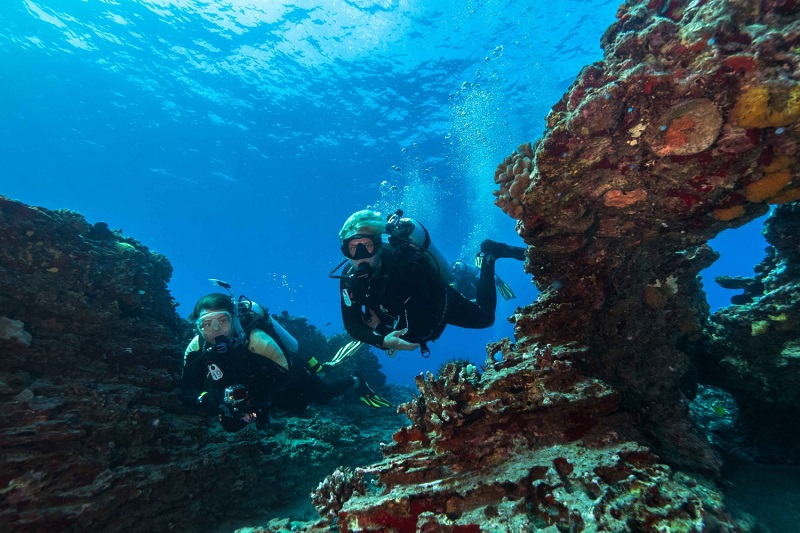 Oahu, also known as "The Wreck Capital of Hawaii," is home to around ten wrecks that are accessible to recreational divers. One of the most famous wrecks to explore is the Corsair Wreck, an airplane that crashed and sank in 1946.
Other wrecks, such as the YO-257 and San Pedro, were purposely sunk as artificial reefs to create new dive sites. These wrecks are now home to various marine life, such as eagle rays, sea turtles, and pufferfish.
In addition to diving in the wrecks, visitors to Oahu can also try shark cage diving off the North Shore. This activity allows both divers and non-divers to enter a metal cage suspended below the surface and observe sharks up close. With over 40 species of sharks in Hawaii, many shark cage divers have the chance to see tiger and hammerhead sharks on their adventure.
Belize
Belize is an ideal destination for adventure, relaxation, and romance, with a wide range of activities available within its borders. Located between Mexico and Guatemala, Belize boasts over 400 islands, white sandy beaches, the longest unbroken barrier reef in the Western Hemisphere, and a 240-mile stretch of coastline.
It is one of the most popular places to get scuba diving certified, with the clear, warm waters providing excellent conditions for both beginners and experienced divers. One of the best scuba diving destinations in 2023 in Belize is the Blue Hole. However, there are also many others to explore, and most of Belize's dive sites are less crowded than other locations with similar diving standards.
Start Your Underworld adventures today: Learn to Scuba Dive in Maui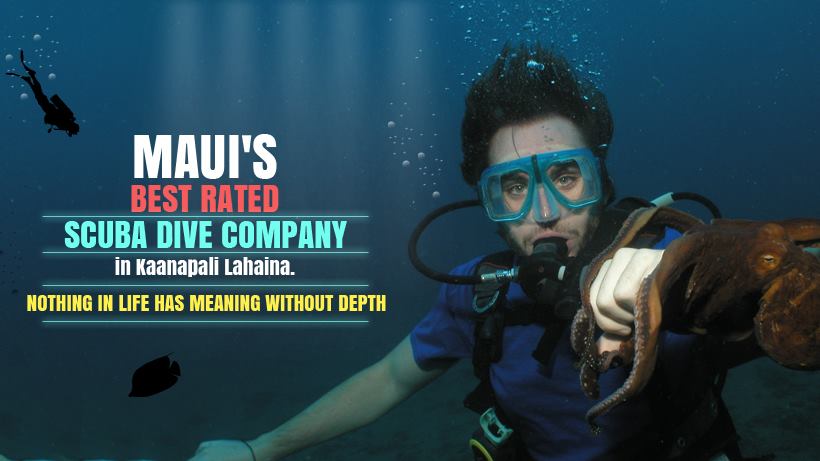 Did you choose Maui as one of your best scuba diving destinations in 2023? If so, experience the magic of scuba diving with In2Scuba Diving Maui's Beginners training course! Perfect for beginners, our course is safe and specially designed for novice divers of all ages. No previous experience is required because we'll teach you everything you need to know to get started. Plus, our intro course is a great way to see what scuba diving in Maui is all about! You can also join our private scuba diving classes too!
Whether you're a parent looking to dive with your kids or a solo adventurer, we've got you covered. With the help of our experienced instructors, you'll be diving like a pro in no time. Don't miss out – sign up for our Introductory Scuba Diving Course today!