Family Scuba Diving in Maui For a Memory of a Lifetime
Snorkeling Maui & Scuba Diving is rated by Tripadvisor
as the 2nd most popular things to do in Lahaina, Maui.
Families enjoy Snorkeling in Maui and is definitely a fun thing to do. But lets kick it up a notch for a much more exhilarating experience for the young and the old. Families come diving with us year after year. Whether they are doing the Intro dive course as uncertified divers or shore dives as certified divers, or a mix of both. Scuba diving in Maui for families is what we love to do!!!. Learn to scuba dive in Maui together and get underwater photos of your famliy on the dive the dive.. Private Scuba Dives on Maui with your family and friends can be arranged. Dive along with your Instructor Ty on one of our pristine reefs off the West side Lahaina and Kaanapali. Family Scuba Dive MauiIf you have friends or family members that don't want to dive, then the beach park we use has all the amenities they would want… Restrooms, Picnic Tables, Grass, BBQ pits, Sandy Beach and a shaded picnic table area. Airport beach park on Maui's west coast is just 5 minutes north of Black Rock / Sheraton and close to most of the hotels and resorts in Lahaina, Kaanapali, Kahana, Napili, Kapalua.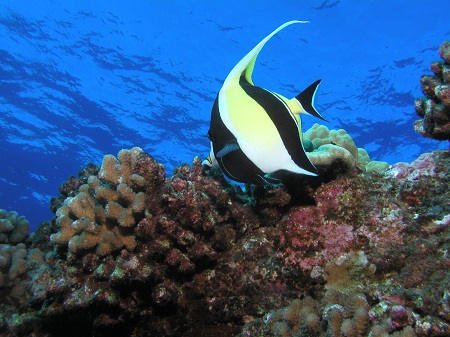 Best rated scuba shop in Maui Kaanapali and one of the best things to do on Maui In2cuba Diving Maui is committed to making your time diving amazing.
Scuba diving in Maui is Safe and Fun. Let us show your family why thousands of of divers a year come to us.
#Top ten things to do in Maui