Diving in Lahaina Since 2002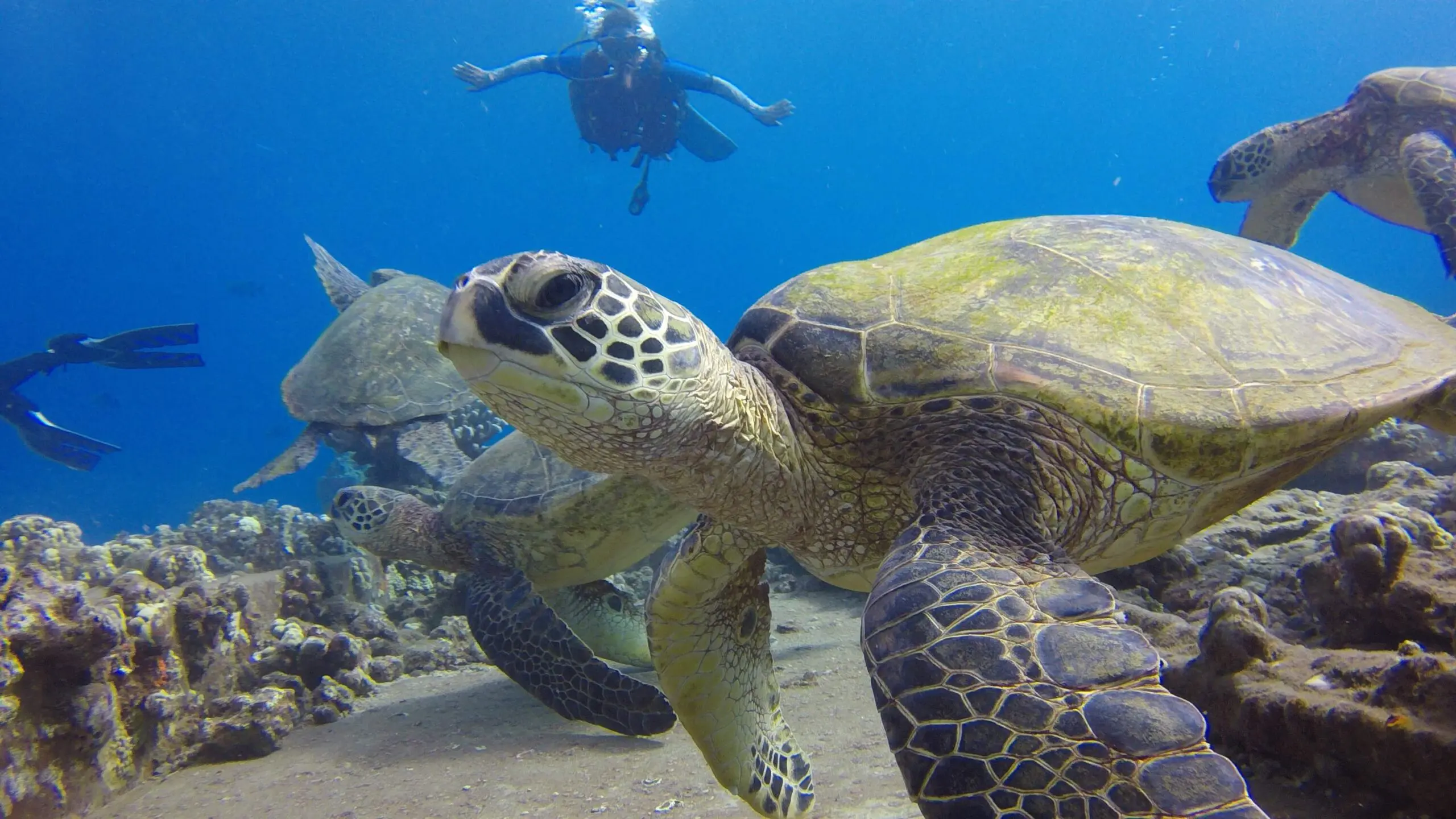 Beginners Introductory Scuba Course in Lahaina, Kaanapali
$99.00 Special
Lahaina Dive Shop locations in West Maui are thinning out ever since the internet has made online store fronts the norm. So we are filling the gap with our mobile dive shop option. We do not do retail sales, just the best scuba instruction in Maui. We are the number 1 Rated dive shop in Lahaina for many reasons. Our staff is focused on SAFETY FIRST and a high level of customer  service. We know how to take care of the first time divers like no others. We will take certified and uncertified divers on a guided dive showing you all the hidden gems that we have known for the past 18 years in business as of this day  11/30/2020
Scuba diving west side Maui in Lahaina and Kaanapali is a great place to start you diving adventure. If you just want to check it out or get certified we do it all!
What we offer
Beginner scuba diving for first time divers Introductory classes in Lahaina.
Guided shore diving in West Maui.
Valet style diving. We do it ALL for you equipment set up, and more!!!
Scuba Certification Classes in Lahaina from beginner through professional.
Ala cart scuba scheduling: Dive one dive one day, two dives same day, or break them up across the time you are here.
Prices are per dive per whenever you want for your busy Maui activities you may have scheduled. Our Dive shop in Lahaina is mobile & at dive site locations with online services.
Or