No Experience Necessary, Try SCUBA DIVING IN MAUI!!!
The minimum age requirement to scuba dive is 10. Yes, 10 year old children are allowed to dive under the direct supervision of a Certified scuba instructor here in Maui. The Introductory dive training course is designed for First Time & Beginner Divers. 10 through 14 year old divers can use this course to achieve the Junior  Open Water Diver Certification. Ask your instructor for more details. After your first scuba training and dive, you can do more diving and locations on Maui during your stay. This would be at a discounted rate of $79.00. We would not need to go through the lesson again; just head out to the water and dive.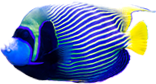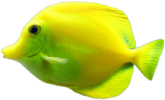 Check Out
All The
Sea Turtles
Introductory Scuba Diving Lessons Maui
Are you visiting Maui and would like to learn more about nearby individual scuba diving courses for beginners, you have come to the right place! In 2 Scuba Diving Maui offers introductory scuba diving lessons.
If you want your whole family to learn about scuba diving and take their first dive together then we can help. We offer scuba diving lessons for individuals and small groups. If you're interested in booking classes for kids, child(ren) aged 10 or older who can lift 25 pounds 50 yards (minimum), who are able to focus on directions that will help keep them safe during a dive, are welcome. Contact us to ask questions or book your family scuba classes. We offer great deals and have an excellent reputation in Maui, Kaanapali, and Lahaina for fun, safe, and unforgettable scuba diving experiences.
Scuba Diving Near the Sheraton Maui on Kaanapali Beach Lahaina
Are you staying at or near the Sheraton Maui and want nearby options for intro scuba diving classes? Book with us! Whether you're a seasoned diver or want to do your very first dive, our scuba center meets all of safety criteria to make your experience memorable.
Our classes average 1.5-2 hours, including the dive, and we have great reviews from those who take classes with us, including beginners who take scuba diving instruction and appreciate our fun classes and our instructor – Ty's patient teaching style.
While we specialize in helping beginners learn the basics for their first shore dive, we can also offer private tours, arrange for dives for intermediate or more seasoned divers, and help you achieve certifications. We've introduced more than 14,000 people to scuba diving and look forward to helping you get ready for your first dive. You can even use that dive toward your open water diver certification. Talk to us to learn more. You may even get a chance to dive with turtles here in Kaanapali, Maui, or nearby Lahaina.